SERVIZIO PIATTI PADIGLIONE URUGUAY – EXPO 2015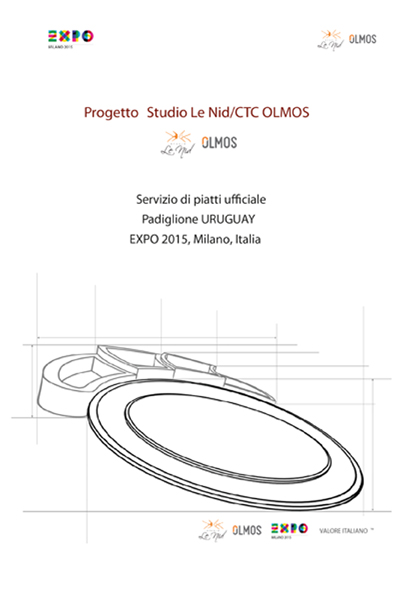 Studio Le Nid will exhibit during the Expo 2015
a new set of dishes realized in collaboration with CTC OLMOS – Uruguay.
The set is decorated with special patters that reveal the peculiar characteristics of the Uruguayan territory,
mixing the colors of the sun and the sea, in a warm embrace of blue and yellow.
The decoration reveals a careful study aimed at linking stylistic innovation with the culture and autochtonous traditions.
The set is made more precious by the "copertineros", little cups that reflect the Uruguayan "armadillo" in shape.
These also can be used as centerpiece.
Design: Studio Le Nid, Italia & CTC OLMOS, Uruguay – www.lenid.it
Produzione:  CTC OLMOS, Uruguay, 26 Mayo s/n, Empalme Olmos Canelones – www.olmos.com.uy
Partner progetto: MIEM, FONDES – www.miem.gub.uy
Coordinamento progetto:  VALORE ITALIANO – www.valoreitaliano.com